Vintage Clarks Teaberry Gum Uranium Glass Tray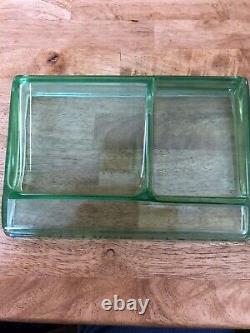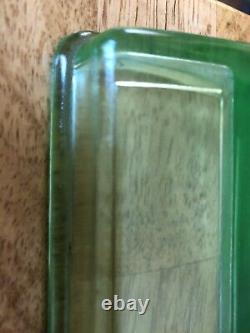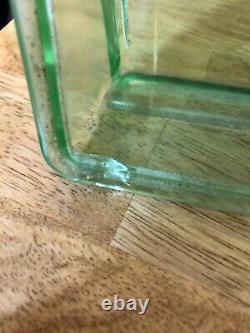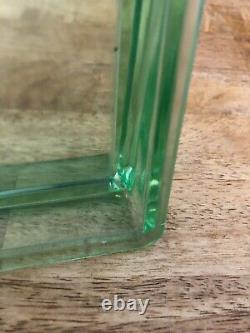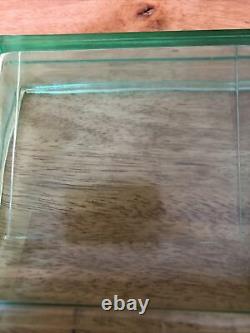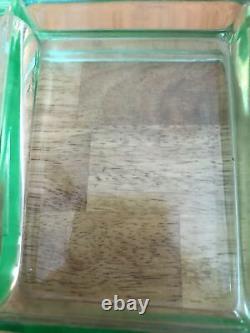 This is a super neat clear green uranium glass gray. This item doesn't have the advertisement on it anymore. There is a small scar in the glass on one corner. Looks like the item was dropped on the corner. It isn't rough but looks like an issue on the inside of the edge.
Measures approximately 9.25" inches wide and 6" long.