Vintage Adams Chiclets Gum Penny Tin & Glass General Store Counter Display Box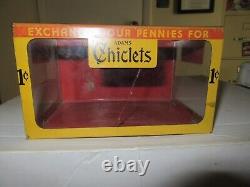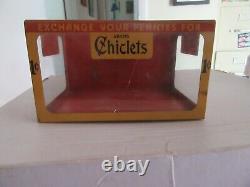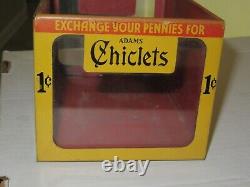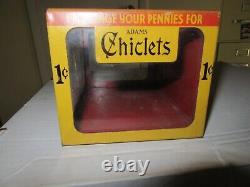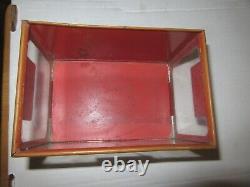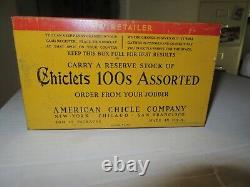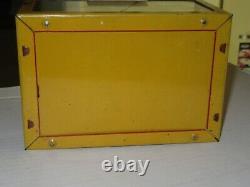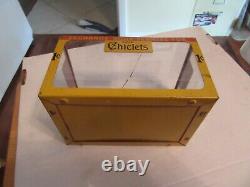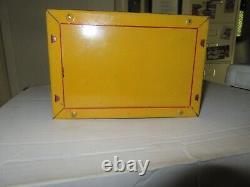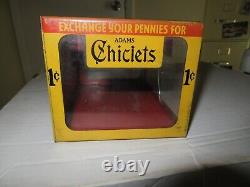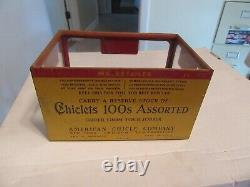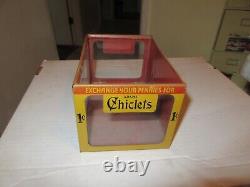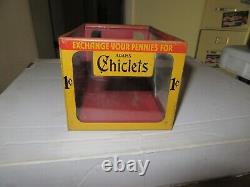 Inches x 4 3/8-inches x 3 ¾-inches. Item is in excellent condition except for 1 crack in the glass front-view. The crack is clean and the pieces do not appear stressed. Only very minimal rust I can find is in the back left side.
Colors are faded but writing is clear. Back panel and writing are very clear and legible. This item belonged to my parents and I remember viewing it in the 1950s. I have carefully stored and cared for it ever since.
Scans/Pictures are of the exact item you will receive. I do not use stock pictures, nor stock scans. Please contact me if you need any other additional information and/or scans/photos.
All you must do is send it back within 14 days of receiving it. However, I know that will not be necessary and. You will be very happy to add this item to your collection.
My goal is for you to be glad we made this deal. Thank you very much for looking.
I have no control over invoicing.