Large Tiffin Dakota Glass Apothecary Candy Jar 14 Tall Antique Store Display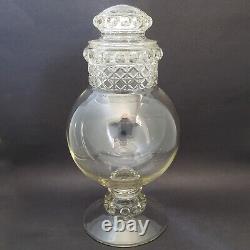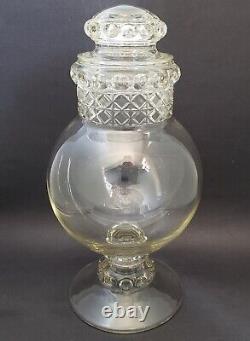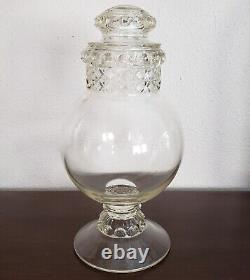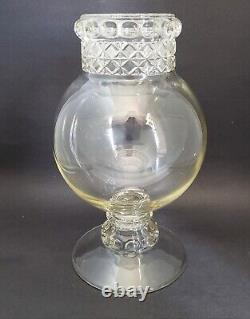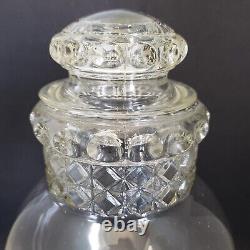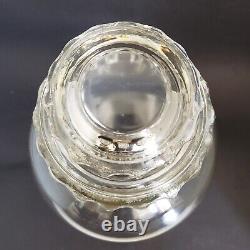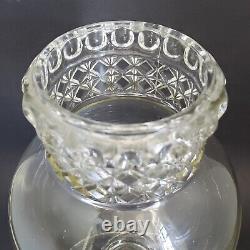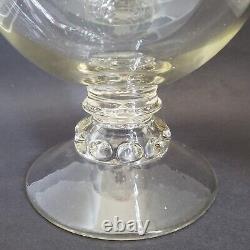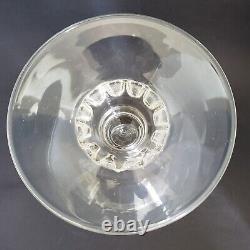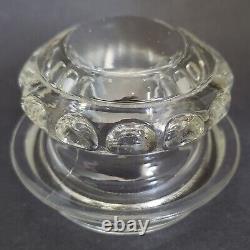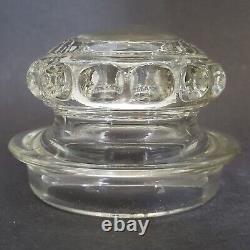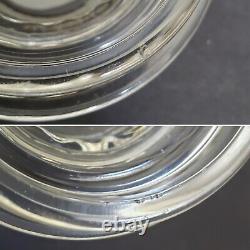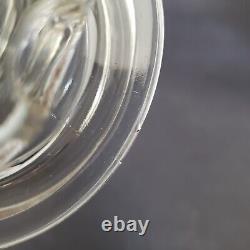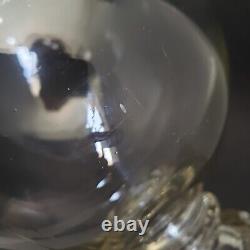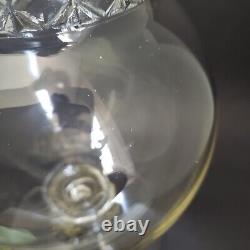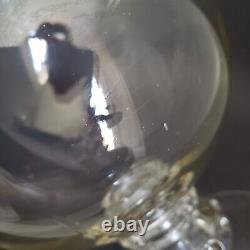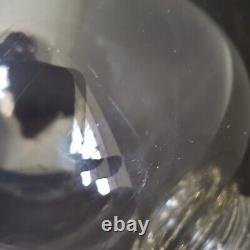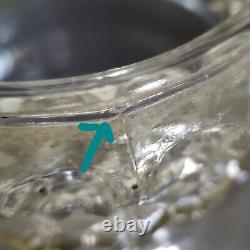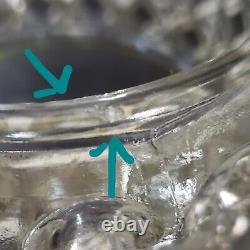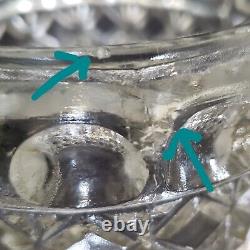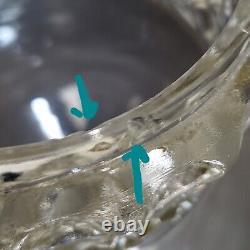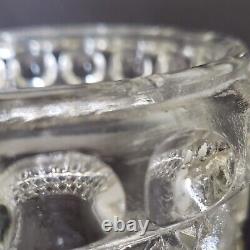 Large antique Tiffin Dakota glass apothecary jar with the original lid. The jar is 14 tall including the lid. It is 7.5 in diameter at the widest area. The base is 6 in diameter.
The glass is clear with no cloudiness. The glass has a slight yellow tint. The rim of the jar has some flakes. Photos # 21 and 22 show a small round one. The thumbprint has rough edges shown in #22.
Photos #23 and #24 show a larger flake/chip on the rim. The photos also show some rough edges on the inside rim. The lid has some fleabites/rough edges on the interior and exterior rim. The glass has some elongated bubbles/specks.
There are also small specks and white dots.