Large Antique General Store Glass Door Display Case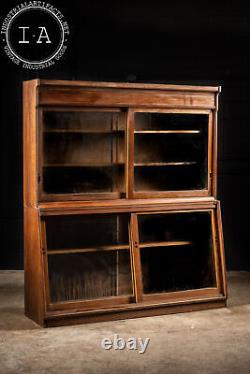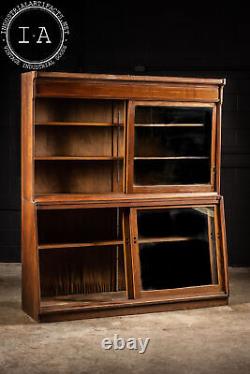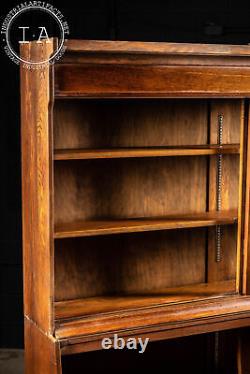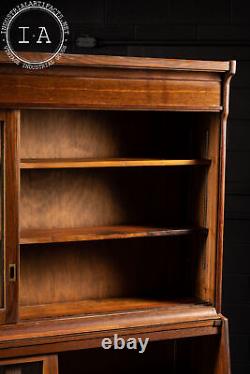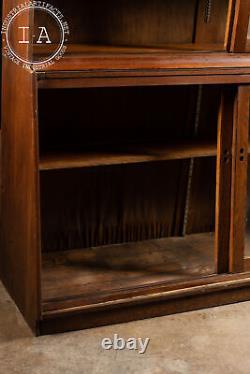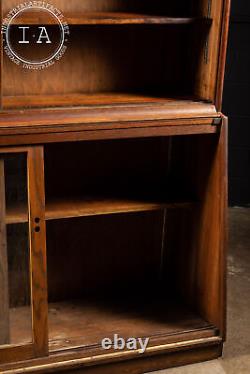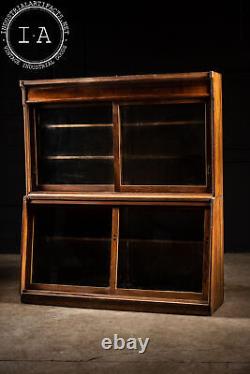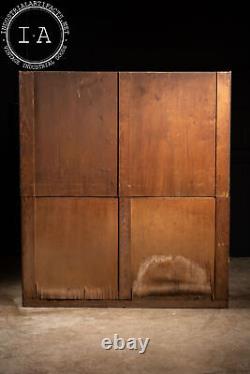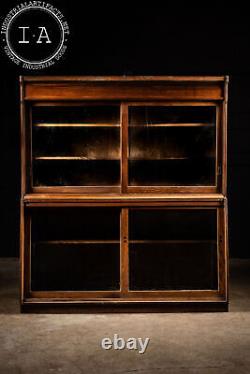 Large antique general store display case, constructed of wood. 72"W x 20.5"D x 82H.
The case has two sliding glass doors that allow you to easily access and rearrange the items on display. Within the top compartment of this display case you will find two shelves.
The interior dimensions of the top portion of this cabinet measure 69"W x 8.5"D x 33H. Within the bottom portion of this display case you'll find one shelf. The interior dimensions of this cabinet space measure 69"W x 11"D x 32H. Please inquire for more detail.
___ -Our items may contain rust, dust, grease, or grit. All of our pieces are reclaimed from industrial environments where they may have been exposed to years of use and weathering. As such, each piece has character.
Industrial Artifacts cannot be held responsible for matters of taste regarding the character of a piece. ALL ITEMS ARE INSURED FOR THEIR FULL VALUE. In these cases, we will insure them to the full extent available, but will not be responsible for additional damages above the available insured amount.
From our facility in DeKalb, IL. All quotes are considered "good" up to 10 days from date issued.
Please inquire for further details.